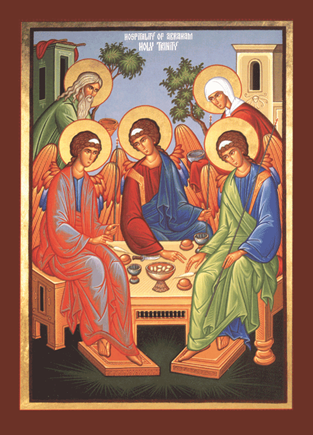 "Do not forget to entertain strangers, for by so doing some have unwittingly entertained angels." (Hebrews 13:2)
Following Sunday Divine Liturgy we gather to enjoy fellowship and a light snack. This is a wonderful time to catch up with fellow parishioners and greet our guests. Hospitality Sundays are hosted by parish volunteers, one of the many service opportunities at Sts. Michael and Gabriel. Maybe you also want to celebrate a special occasion in your family. Hosting a Hospitality Sunday is a great way to bring that celebration into the church family!
If you wish to host, click here to check the calendar for a suitable date and contact Fr Michal with your preferred date. We ask people hosting to please note and adhere to fasting restrictions provided in the spread sheet.
In order to make it as easy as possible for our host families, Sts. Michael and Gabriel parish provides the coffee, tea , milk, cups, plate and cutlery. Guidelines are provided to aid newcomers with the set up and pack up process, these can be downloaded here Guidelines to Hosting Hospitality Sundays
A reminder SMS will be sent to you a week before. If you are unable to serve on your date, please contact Fr Michal as soon as possible so that we can cover the date.