Upcoming Services and Events

Holy Week Services 2019
Holy Week begins from the evening of Sunday 21 April, 2019, following Palm Sunday celebrations. During Holy week we will be holding both morning and evening service at SMG. For our full schedule for services and events during Holy Week please download our Holy Week service schedule_2019 in PDF here.
Holy Week Services


Services For Holy Friday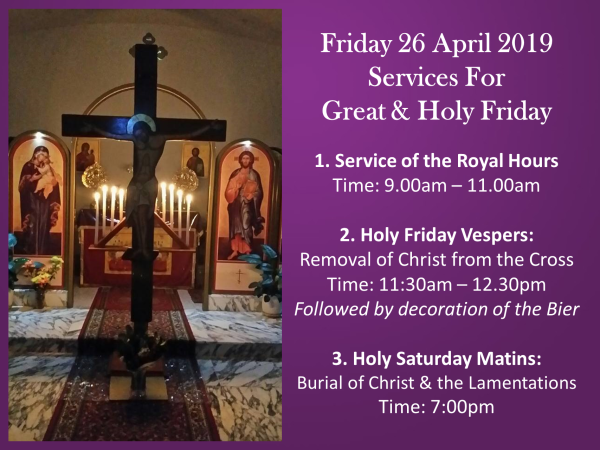 Services for Holy Saturday and Holy Pascha

Mother's Day Dinner


For information on all our services and events please contact Fr Michal Zghaib on
0403 847 690.