Upcoming Services and Events

ACOY – Journey to the Nativity 2018
Join us on Thursday 6 December as ACOY brings 'Journey To The Nativity 2018' to SMG. Sub-Deacon Michel Nahas will talk on the Geneaology of Christ.
Date: Thursday, 6 December, 2018
Time: 7.30pm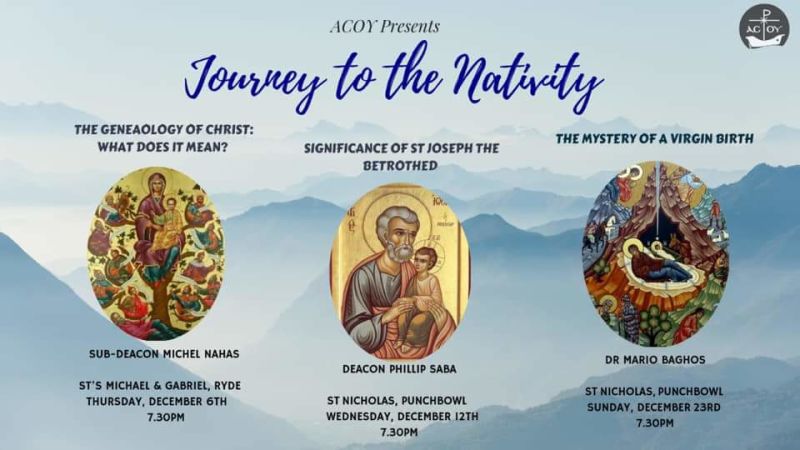 December Activities @ SMG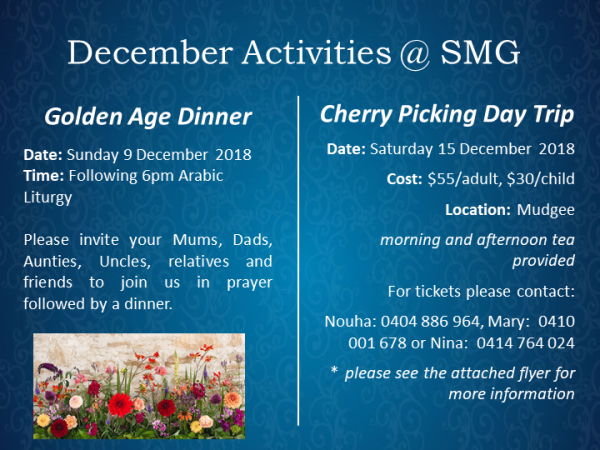 For more information please see the attached Cherry Picking Day Trip Flyer
2018 Nativity Services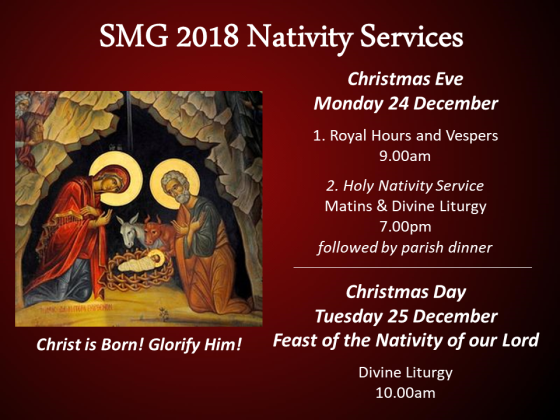 For information on all our services and events please contact: Fr Michal Zghaib on
0403 847 690.